Henry Corbould: Court Scene - date unknown but possibly c.1810 (private collection)
This painting is marked on the reverse "B & F Levy 66 Fletcher 1320-30 Mar #14 1.05 ".
$1.05 is possibly the framing cost (a long time ago) in New York or some other US city.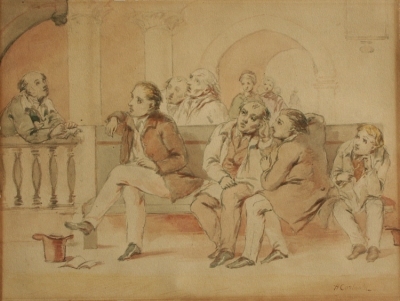 Henry Corbould: Illustrations for Robinson Crusoe c.1820
Engraved by George Corbould, Henry's brother
Engraver's proofs (private collection)
Annotated by Henry's son Edward Henry Corbould, as a gift to Robert Rutter Corbould c.1887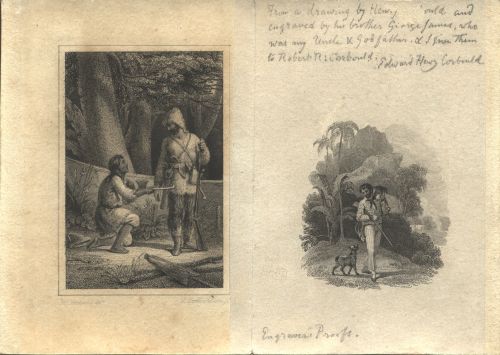 Henry Corbould: Design of Queen Victoria's image in top left corner, design of image of woman in upper centre. Original of former design is in National Postal Museum, London, original of latter design is in private collection.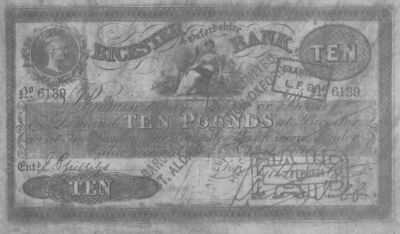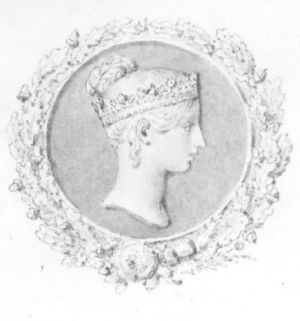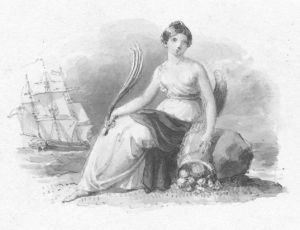 Henry Corbould: Design of Britannia, replete with agricultural theme and kangaroo, incorporated into lower right corner of Union Bank of Australia Limited five pound note c.1850. The design of Queen Victoria on the note is most likely that of Chalon, whose design was also used on many Australian colony postage stamps from the mid-1800s (known as Chalons).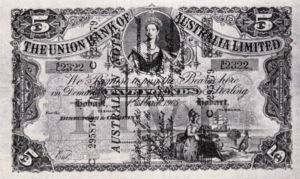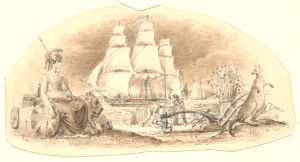 Henry Corbould: self-portrait - date unknown but likely late in life (private collection).
This self- portrait was drawn in brown pencil, and represents the artist in the style of a marble bust. Henry Corbould spend three decades drawing Greek and other marbles, mostly those housed in the British Museum.
Additional reference to Henry Corbould can be found at Wikipedia - http://en.wikipedia.org/wiki/Etchingham.